Sandon Scottish Country Dance Club Chelmsford
General Resources
Essex Folk Association
Promoting traditional music, dance and song in Essex and East London
Royal Scottish Country Dance Society (RSCDS)
Official website of the RSCDS, which includes information on all aspects of Scottish country dancing, as well as details of the annual Summer School in St Andrews.
Minicrib Scottish Country Dance Cribs
If you have Microsoft Word you can download a blank page template and then insert dances of your choice using Alt X.
The Strathspey Server
Repository of information about Scottish country dancing, including an email discussion list.
Grand Chain
Set of resources for all types of Scottish dancing, including Scottish country dance, Ceilidh, Highland, Step and Reeling.
DanceData
Database of Scottish country dances, recordings, publications and people.
Dance shoes
World of Dance Dance Shop. Unit 36, 2 Cromar Way, CHELMSFORD. 01245 347704. Open until 17:30
St Andrews Shoemakers
Manufacturer and supplier of James Senior Scottish dance shoes (online/mail order service available).
Furlongs Travel
Tour operator offering Scottish dance holidays in the UK and abroad.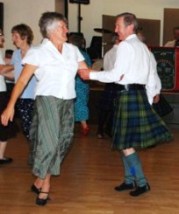 Other Scottish Dance Groups in the Area
Witham & District Caledonian Society
South East Essex Scottish Society
Basildon Caledonian Society : No link - web site suspended
Colchester Scottish Country Dancers
Epping Forest Scottish Association
---